Does it matter what brand of breast implants I choose?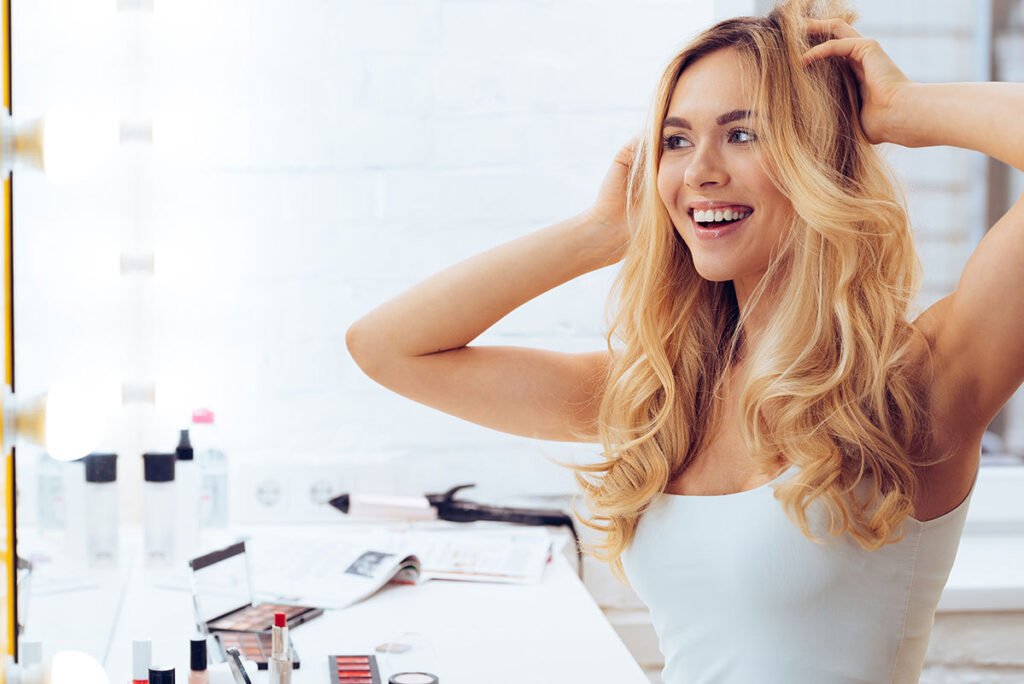 Thanks to decades of continuous research and advances in implant materials and design, today's FDA-approved breast implants are among the safest and most well-tested medical devices on the market. But is one brand safer than another? And is there a difference in the breast augmentation results you can get from various brands of implants?
If you are considering breast augmentation, it is natural to have questions like this. While learning about implant brands is not necessary to getting beautiful results, it is useful to understand some of the major players in the field, and know why your choice of brand will or won't matter.
In this blog, we will provide an overview of the brands available and help you weigh this factor with other important decisions about your breast augmentation.
All breast implant brands carry a similar range of sizes and profiles, as well as similar materials
The size and shape of your breast implants will have the most impact on your visible results, while the filling material will influence the feel of your breasts. As such, all implant manufacturers offer an excellent range of sizes and shapes, in both silicone and saline fill options. Regardless of brand, you can expect to have the following choices:
A range of sizes, from about 100 to 800 cubic centimeters (cc)
Either saline-filled or silicone gel-filled with a soft silicone outer shell
Profile options ranging from higher profile, with a greater projection and narrower base, to lower profile, with a wide base and less projection
Softer to firmer ("gummy bear") cohesivity options for silicone gel-filled implants
Round or shaped (anatomical) implants
With these myriad options, your surgeon can typically achieve your desired look and feel regardless of brand. Additionally, all breast implant manufacturers offer a warranty on their products should the device fail.
Learn more about implant size, shape, profile, and texture »
Why do some plastic surgeons and patients prefer specific implant brands?
Given that all currently available FDA-approved breast implant brands are basically equal when it comes to options and safety, you may wonder why some people advocate for one implant brand over another.
Some patients will favor a brand because of advertising they have seen—or perhaps a friend or relative has that brand of implants, and that familiarity makes them feel the brand will be the best choice. Other patients will identify the results they believe are the most ideal and request the same brand of implant in an effort to replicate the look for themselves. While these preferences are fine—and you should feel comfortable with the implants you choose—it's good to remember that your choice of surgeon will have far more impact on your breast augmentation results.
The size and shape of your breast implants will have the most impact on your visible results, while the filling material will influence the feel of your breasts.
Plastic surgeons tend to consider the question in medical and practical terms. Beyond vetting the overall safety of each implant line that comes to market, they may favor a certain brand because they appreciate the level of customer service provided to medical practices, or like the manufacturer's overall range of offerings (for example, Allergan also manufactures dermal fillers). However, they would not choose a certain brand for the sake of appearance: no one (not even a plastic surgeon) can look at a breast augmentation patient and know what brand of implant they have.
Brand names in breast implants
Here in the US, the two biggest names in breast implants are Allergan and Mentor. There is also a smaller third manufacturer, Sientra, which specializes in silicone implants. The most recent brand arrival is IDEAL, and they manufacture a proprietary saline-filled implant.
Allergan is a medical company that manufactures not just the Natrelle line of silicone gel- and saline-filled breast implants, but also injectables including BOTOX and Juvéderm, plus the medical-grade skincare line SkinMedica, among other non-aesthetic medical products.
Mentor, on the other hand, only manufactures breast implants and breast tissue expanders. They offer silicone implants under the brand names MemoryGel, MemoryGel Xtra, and MemoryShape, in addition to saline implants, one of which is called the SPECTRUM implant. Mentor has built a following by operating continuously under the same name for thirty years, and all Mentor implants sold to the US market are made in the USA.
Sientra manufactures silicone implants exclusively; their line is called OPUS and hopes to differentiate itself by specializing in this fill alone, but their options and safety record remain similar to the aforementioned big two.
Likewise, IDEAL hopes to differentiate itself among implant manufacturers by specializing, this time in saline implants. A recent addition to the market, the IDEAL implant is a double-lumen (double layered) saline breast implant, which is intended to offer something closer to the soft, natural feel of silicone without the possibility of "silent" implant rupture, which requires periodic MRI scans to detect. (Saline implants, when ruptured, deflate very obviously, and the saline is easily re-absorbed by the body.) IDEAL implants are a notable exception to the "breast implant brand doesn't matter" principle: they are uniquely structured saline implants and no other brand yet offers a comparable substitute.
What about implant recalls?
Allergan's line of "Biocell" textured breast implants were recalled in 2019 over concerns that the implant's outer texture may lead to more instances of a very rare cancer of the immune system, breast implant associated anaplastic large cell lymphoma (BIA-ALCL). The recalled implants had a unique, highly textured surface that was intended to help prevent breast implant rotation in certain patients. The recall halted sales and usage of these particular textured breast implants.
Other brands of highly textured implants are also being watched for this risk; surgeons have additionally classified breast implant texturing into levels, as it is thought that the degree of texture influences the risk of BIA-ALCL.
Since the recall, patients have understandably become more wary of textured implants, leading some surgeons to avoid placing them, especially given smooth implants are capable of achieving most aesthetic outcomes. If you want to avoid textured implants altogether, ask your surgeon if smooth implants can give you the results you want; the answer will most often be yes, as it typically is for my patients.
The best implants are chosen in consult with your board certified plastic surgeon
My priority is meeting your goals—not using a certain kind of breast implant. Rather than starting the conversation about a specific brand or style of implant, my patients and I come to an agreement on the appropriate implant through in-depth conversation.
In consultation, I'll first listen to your concerns, preferences, and wishes, and then present potential solutions, discussing how we can tailor the breast augmentation procedure for your anatomy. I can then recommend a range of implant options suited to achieving your desired look. We'll discuss nuances of sizing and shape choices, honing in on the details that will support beautiful, proportionate augmentation results. You will also have a chance to feel actual implants and try on sizers; these steps can bring much more clarity and help you feel confident in your implant choice.
In the Asheville area? Meet with board certified plastic surgeon Dr. Donald Conway
Implant brands vary only slightly, and your experience with any brand is likely to be very similar. On the other hand, your choice of surgeon will mean everything when it comes to your experience and results. If you are looking for breast augmentation in the Asheville area, I invite you to contact my office to set up a consultation. As an experienced breast augmentation surgeon who prioritizes your safety and happiness above all else, I will be pleased to discuss your goals and help you meet them.
Call Dr. Conway today for your personal consultation
828.210.9333