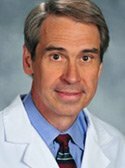 Asheville Plastic Surgeon Donald R. Conway, M.D. Welcomes You
Dr. Donald R. Conway specializes in cosmetic and reconstructive breast surgery, facial plastic surgery and body contouring procedures in Asheville, North Carolina. He combines his surgical expertise with his artistic experience as a medical illustrator to provide you with naturally appealing results.
Offering proven options to help you look
& feel your best. Contact us for a consultation.
Dr. Conway is skilled in classic techniques as well as minimally invasive cosmetic procedures for men and women. He serves patients in our comfortable Asheville office, which includes a private, on-site accredited surgical suite.
Call 828.210.9333 to schedule your consultation today and Dr. Conway and his patient coordinator, Maria, will provide an informative and relaxing time to help you learn more about all of the possibilities. We are currently taking COVID-19 precautions with all in-office visits.