Our Surgical Facility in Asheville
Our private, on-site surgical center is AAAASF accredited for your safety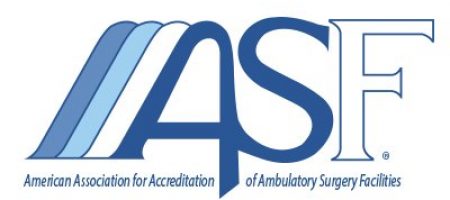 Located with Dr. Conway's office at the Plastic Surgery Center of Asheville is our fully equipped surgical suite, accredited by the American Association for Accreditation of Ambulatory Surgery Facilities (AAAASF). This accreditation means that our surgical facility is like a hospital operating room in terms of safety, emergency preparedness, and staff qualifications. AAAASF is a high level of outpatient surgery center certification, it is voluntary, and the Plastic Surgery Center of Asheville undergoes regular inspection and recertification.
Located just downstairs from the office where your consultations take place, our surgery suite is quiet, comfortable, and maintains a separate entrance from the main lobby for your privacy. While most patients prefer our accredited on-site surgery suite for these reasons, Dr. Conway also has hospital privileges at Mission Hospital and Park Ridge Hospital.
Anesthesia is provided by a board certified MD anesthesiologist, assisted by a team of nurse anesthetists.
Many non-surgical skin procedures are performed by Dr. Conway in our office treatment rooms or at our skin care center by our licensed estheticians, under the supervision of Dr. Conway.
Call Dr. Conway today for your personal consultation
828.210.9333