What to Know About Allergan's Recall of BIOCELL Textured Breast Implants if You've Had Breast Reconstruction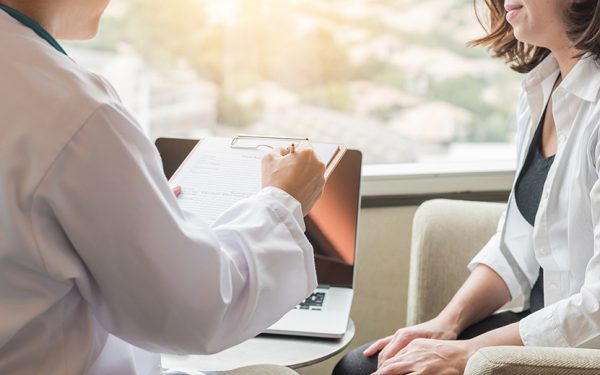 Breast implants are a popular option for breast reconstruction patients, as they provide a natural look and feel, often in a less invasive operation than autologous tissue procedures. Patients are typically very happy with their results and enjoy a renewed sense of self-confidence.
With this in mind, I understand how news of the recent Allergan breast implant recall may alarm breast reconstruction patients. Allergan issued a global recall, halting the further sale and use of their Biocell textured implants due to their association with an increased risk of a type of cancer called breast implant-associated large cell lymphoma (BIA-ALCL). Having already overcome breast cancer, the thought of an additional cancer risk would naturally cause concern.
Breast reconstruction patients are not at higher risk for BIA-ALCL than any other patient—a risk that tops out at 0.045% over a lifetime if you have Biocell textured implants.
I personally have never used Biocell implants for my Asheville breast reconstruction or augmentation patients, but still want to increase public understanding of the issue and help patients avoid undue worry. I have touched on key points about the recall, the risks of BIA-ALCL, and what to do if you are affected.
Which breast implants are being recalled?
The breast implant recall includes only textured devices from Allergan that were made using the Biocell® method. Certain saline and silicone implants, as well as some tissue expanders, had shells with this special type of texturing. Allergan's smooth implants and Microcell® textured devices are not affected by the recall. Click here for a complete list of devices involved in the recall.
What is the problem with Biocell textured devices?
Simply put, the Biocell texturing method results in a breast implant shell with a particularly high surface area, which can harbor more bacterial growth (a.k.a. biofilm) compared to other types of implants. A thicker biofilm has been shown to lead to higher immune cell activity, which is thought to lead to higher BIA-ALCL risk.
Medical device reports reflect this association. Of the 573 cases of BIA-ALCL reported to the FDA, 481 are attributed to Allergan textured implants.
What is my risk of getting BIA-ALCL if I have breast implants?
The risk is very low, estimated to be between 1:2207 and 1:30,000 if you have had textured breast implants—this translates to a lifetime risk of 0.003% to 0.045%.
To date, we know of only 573 confirmed cases of BIA-ALCL, including 33 deaths. All deaths occurred following a late diagnosis; patients who are treated early are typically cured of the disease. To put this in perspective, over 400,000 women in the U.S. and millions worldwide get breast implants each year.
From the clinical data we have, it appears that BIA-ALCL is primarily a risk with textured breast implants, particularly those with a higher surface area, such as Biocell implants. Textured devices make up approximately 5% to 10% of breast implants sold in the U.S. each year, and Biocell implants represent less than half of all textured implants used.
Smooth-shelled devices do not appear to be associated with the disease. Of the reported cases, only 4.5% have been in patients who had smooth implants at the time of diagnosis, and most if not all of these patients had textured implants in the past. Implant fill type does not appear to be a factor; silicone implants do not carry a higher risk than saline.
Genetics may play a role in who actually develops the disease if the above risk factors are in place.
What do I need to do if I have Biocell textured implants?
The FDA does not recommend that patients who are asymptomatic (experiencing no problems) have textured breast implants or tissue expanders removed, nor do I, as the risk associated with undergoing breast implant removal and capsulectomy may actually exceed the very low risk of developing BIA-ALCL.
Do continue with routine follow-up care, and monitor your breasts for unusual changes and symptoms of BIA-ALCL, which include:
Swelling and/or pain in one or both breasts
Late-onset seroma (fluid buildup in the breast occurring more than 6 months after implant placement)
If you develop any of these or other symptoms, contact your plastic surgeon and primary care doctor for an evaluation. If you or your physician(s) suspect BIA-ALCL, you may need to undergo tests including ultrasound and/or a needle biopsy to check for cancerous cells.
Do breast reconstruction patients need to be concerned?
Breast reconstruction patients are not known to be at a higher risk for developing BIA-ALCL compared with any other patient who has breast implants. However, textured breast implants are used more often for breast reconstruction than they are for breast augmentation. This is is because textured implants, which are designed to stay in place and not rotate within the breast capsule, can offer a very good aesthetic result in patients who have little or no remaining natural breast tissue.
If you aren't sure what type of breast implant you have, you may wish to contact your plastic surgeon to find out. Do keep in mind that even if you do have Biocell implants, your lifetime risk of developing BIA-ALCL is extremely low, about 1 in 2,207 or 0.045% at the most.
How is BIA-ALCL treated?
BIA-ALCL is treated with complete capsulectomy and breast implant removal, which removes the scar tissue capsule, the breast implant, and any matter between the capsule and implant. When diagnosed and treated early, shortly after symptoms first appear, this treatment has a near 100% success rate in curing the disease. In a few cases, patients have undergone chemotherapy and/or radiation in addition to complete capsulectomy.
As BIA-ALCL is a cancer of immune system cells, and not a type of breast cancer, further removal of breast tissue is not typically required during treatment, and a BIA-ALCL diagnosis does not mean that your risk of recurrence of breast cancer is higher.
Is Allergan offering any compensation for patients with Biocell implants?
In response to the recall, Allergan has created a special Biocell Replacement Warranty program. For patients who have Biocell textured implants and wish to have them replaced prophylactically, Allergan will provide a replacement set of smooth implants free of charge until July 24, 2021. This warranty does not cover any surgical costs.
Patients who have Allergan implants who are diagnosed with BIA-ALCL are eligible for up to $1,000 in diagnostic fees and up to $7,500 in treatment costs under Allergan's Natrelle Confidence Plus Warranty. As a breast reconstruction patient, your health insurance may also cover a portion of the diagnosis and surgical costs for treating BIA-ALCL.
I hope reading this has answered a few of your questions about the breast implant recall, BIA-ALCL, and breast implant safety. If you have any additional questions or would like to speak with me in consultation, please call my office at 828-210-9333.
Call Dr. Conway today for your personal consultation
828.210.9333