Is Upper Blepharoplasty Worth It? Dr. Conway Answers Your Eyelid Surgery Questions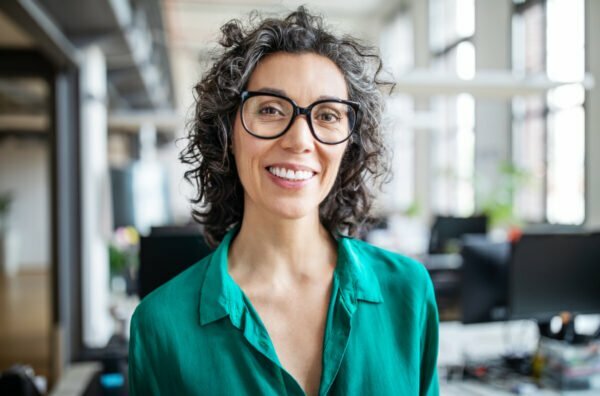 If you are considering an eyelid lift, you likely are wondering what kind of results the procedure can offer you, and if undergoing a surgical procedure will be worth having a more refreshed eye appearance. You are wise to do your research, and, with the right plastic surgeon, will find that this procedure is one that offers a relatively easy recovery with very impressive results. Below, Dr. Donald Conway answers questions patients often ask in their consultation about upper eyelid lift (also known as blepharoplasty).
What is the best age to have eyelid surgery?
An experienced plastic surgeon should be able to provide natural-looking results for you at nearly any age, but patients who choose to have the procedure sooner rather than later gain an advantage: the younger you are, the more elastic your skin will be, supporting ideal healing and results that age very naturally. If age is the cause of your droopy eyelids, people often benefit from having a procedure in their 50s (although it is common for patients to wait until their 60s). Young people who were born with double eyelids may choose to have the procedure sooner.
Younger patients often enjoy the results of eyelid lift alone, while those with more significant signs of aging often choose to combine procedures for anti-aging throughout the face and neck.
If you wait to undergo an eyelid lift after your eyelids present with extreme (rather than moderate) drooping, you will likely see a more dramatic change that may appear out of tune with your other facial features. In these cases, older patients may choose to have additional procedures, such as a facelift, to keep their other facial features in tune with the appearance of the eyelids.
Is upper blepharoplasty worth it?
Yes, most patients agree that their upper blepharoplasty was worth the cost and recovery time, and eyelid surgery carries a 95% "Worth It" rating on RealSelf. Patients list these reasons for their happiness with the procedure:
Upper blepharoplasty is a relatively affordable procedure. The cost of the procedure falls in the mid-range compared with, for example, a facelift.
The procedure offers a meaningful, noteworthy improvement to the appearance. Patients appear more alert, open, and lively, and they see the results every time they catch their reflection in the mirror.
Recovery is both brief and very manageable.
For certain patients, an upper eyelid lift improves the field of vision.
For good results, it's critical to find a very skilled plastic surgeon. The eye area is extremely sensitive, and requires a nuanced approach for an aesthetically pleasing result and a safe procedure.
How long does upper blepharoplasty last?
An upper blepharoplasty "turns back the clock" on eye aging about ten years. Some patients may find they want a touch-up procedure in about ten years, while others choose to let the aging process continue—in which case the eyes will continue to age, but look somewhat younger than they would have without the procedure.
There is some variation on the "ten year" rule, as the way your results age is influenced by how you care for your skin. Anti-aging skin treatments and laser skin resurfacing may both help to maintain your results by stimulating collagen production and thereby slowing down skin's loss of elasticity. Your at-home skincare regimen will also play a part in how you age.
Does upper blepharoplasty change the shape of your eyes?
Eyelid lift may change the shape of your eyes, if desired, or it may simply set back the clock on aging. Some patients want subtle shaping in addition to the treatment of an aging appearance.
Choose a cosmetic-focused surgeon who has performed numerous eyelid lifts for many happy patients with similar concerns to yours.
That said, you do not want a surgeon who will inadvertently change the shape of your eyes through poor technique or lack of experience, so choose a reputable board certified plastic surgeon who specializes in blepharoplasty. Talk in great detail with your surgeon about your goals and look at before and after photos of patients who resemble you in the "before" photos, with results that you find pleasing in the "after" photos. It is of the utmost importance that your surgeon clearly understands your goals so that you can develop a detailed procedure plan.
Does upper eyelid surgery make you look younger?
Yes, upper eyelid surgery does make you look younger. Because drooping eyelids typically develop as we age and lose skin elasticity, this feature is one clear signifier of our age. Reversing this drooping helps patients look younger.
Even if you believe you may be a good candidate for a facelift at some point, it is okay if you only want to undergo an eyelid lift for now—you will most likely look much younger. Much like blepharoplasty, neck lifts are also a localized procedure that, despite only treating one area, helps patients look younger without undergoing full facial rejuvenation.
Upper blepharoplasty is a well-loved procedure because, although it only treats a small area, it has a big impact on your appearance.
Still, the older that you are when you undergo an eyelid lift, the more likely it is that other complementary procedures will be necessary in addition to your eyelid lift to achieve a natural-looking appearance.
Contact my Asheville plastic surgery practice for a personal consultation
If you are considering blepharoplasty, I invite you to contact me for a consultation. We will discuss your goals, look at before and after photos of previous patients I've seen, and discuss the results that I may achieve for you. Call (828) 210-9333 or contact the practice online to schedule your consultation.
Call Dr. Conway today for your personal consultation
828.210.9333