Meet Donald R. Conway MD, FACS
Board Certified Plastic Surgeon in Asheville, NC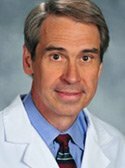 Dr. Donald R. Conway has been practicing cosmetic plastic surgery for over 20 years, specializing in cosmetic breast surgery, facial plastic surgery, body contouring, and breast reconstruction. He is board certified by the American Board of Plastic Surgery and a Fellow of the American College of Surgeons and a past president of the North Carolina Society of Plastic Surgeons.
Dr. Conway completed his medical degree at the Medical University of South Carolina in 1986, followed by an internship at Charity Hospital at L.S.U. Medical School in New Orleans. He then completed a 5-year general surgery residency in Pennsylvania before completing a 2-year plastic surgery residency training at the University of Louisville.
Artist and "Visual Problem Solver"
Prior to becoming a plastic surgeon, Dr. Conway trained and worked as a medical illustrator, earning a Master of Science in Medical Illustration from the Medical College of Georgia. Medical illustrators are often referred to as "visual problem solvers," helping physicians from all specialties better understand the complex anatomy of the human body through highly detailed anatomical illustrations that are correct in symmetry, scale and proportion.
Dr. Conway's artistic skill and background in medical illustration inform his approach to cosmetic surgery. He applies his highly developed sense of symmetry, proportion, and contour to help make improvements that may be subtle in terms of changes to the body, yet produce dramatic improvements in a patient's overall aesthetic. The result is a cosmetic surgery outcome that achieves a patient's desired enhancements while maintaining a natural, non-operated appearance.
Bringing advanced plastic surgery techniques to western North Carolina
Dr. Conway takes great pride and pleasure in providing the most advanced care and surgical expertise to his patients. His contributions to the medical community in the Asheville region have included microvascular free tissue transplantation as well as minimally invasive endoscopic techniques for facial rejuvenation and other surgeries.
Prioritizing your needs with thoughtful patient care
While Dr. Conway practices plastic surgery every day, he recognizes that for you, having a cosmetic procedure is a life-changing event. Dr. Conway takes the time to understand your reasons for considering plastic surgery, explain to you all of your options, and answer your questions. He wants you to take all the time you need to consider your options before choosing how to proceed. By working closely with the same patient care team from your initial consultation through your final follow-up appointment after surgery, Dr. Conway aims to provide the utmost in support and communication.
Call Dr. Conway today for your personal consultation
828.210.9333