Not Your Mama's Facelift: How Plastic Surgery Has Improved Over the Years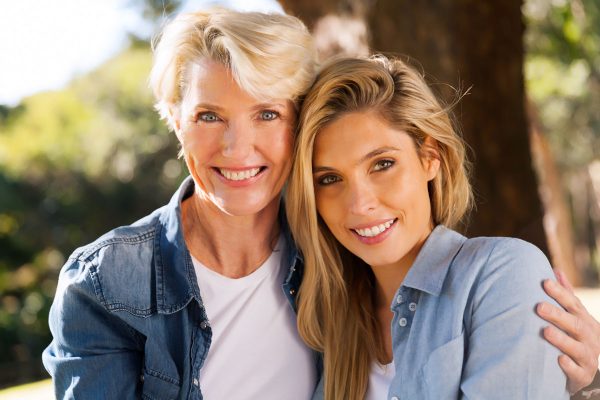 Cosmetic medical procedures are at an all-time high. Over 17 million procedures were performed in 2016—that's a whopping 180% increase since 2000, and averages to a procedure for 1 in every 20 Americans, just in the last year. Given this surge in popularity, it's likely that at least a few people you know have had work done. But if you haven't noticed, don't be surprised: cosmetic enhancements are much harder to detect than they used to be.
That's because plastic surgery and cosmetic medicine have improved significantly over the past few decades—and it's not just surgical techniques that have gotten better. Many new technologies that require less downtime have come to market, making cosmetic enhancements more accessible and appealing for patients.
Today, skilled plastic surgeons recognize that proportion and balance are key to great results—quite often, less is more
Take a look at the top improvements in plastic surgery we've seen over the years:
We've shifted our perspective on rejuvenation from taking away to enhancing natural assets.
Years ago, when it came to facial rejuvenation, plastic surgeons mainly focused on taking away tissue: for example, removing excess skin during a facelift, and pulling what remained into a tighter position. Unfortunately, this approach used on its own does not always achieve natural results—particularly in the face, where volume loss is often one the primary causes of an aged appearance.
Today, skilled plastic surgeons recognize that multiple methods are often key to great results, and, quite often, less is more. Many famous faces know that a little improvement here and there is better than one dramatic procedure. We've also embraced fat and injectable fillers as sculpting tools, using them to plump areas where volume loss is apparent.
Patients enjoy easier recoveries and less scarring than ever before.
One of the most important advancements in cosmetic surgery we've achieved is that surgery is much safer and less invasive for patients than it was just a decade or two ago—when a several-day hospital stay was normal after most procedures.
Thanks to improvements such as better suturing techniques and technologies like endoscopy (using a tiny camera for internal vision), patients experience shorter operations with fewer complications. In addition, integrated pain medications and safer, more effective anesthesia result in a safer surgery and quicker, much more comfortable recovery. In most cases, patients are back home the same day as surgery, and back to daily activities within days instead of weeks.
Minimally invasive, non-surgical treatments are leading the pack.
Twenty years ago, non-surgical options beyond a peel or facial were practically unheard of. Today, we have many treatments and technologies, not only for the skin, but as alternatives to tasks once reserved for the operating room (i.e. fat reduction or skin tightening).
In fact, advancements in non-surgical treatments are largely responsible for the dramatic increase in cosmetic procedures nationwide—instead of waiting until surgery is necessary, patients can make subtle improvements quickly, at a lower cost, with little or no time off work.
We've gotten better at providing just the results you want.
For example, when silicone breast implants were reinstated by the FDA in 2006, your options were round, round, and round! Within just 11 years, breast implant options have expanded to include dozens of different options for shape, size, width, projection, and filling to fit nearly any woman's frame naturally and allow her to get just the right look.
We tailor treatment plans to the patient, instead of focusing on the procedure.
Increasingly, we're moving toward comprehensive treatment plans to address multiple or complex issues. Mixing and matching treatments can not only help achieve more natural-looking results that last longer, but also makes cosmetic enhancements safer for the patient—with more options, we can choose only those treatments that are right for an individual's needs and still achieve a satisfying outcome.
What hasn't changed? Our dedication to providing the very best care.
Our Asheville plastic surgery practice has always placed patient safety, care and satisfaction as priority #1. In addition to the latest techniques and treatment options, Dr. Conway and our staff offer over 20 years of experience helping patients make their desired changes and achieve results they love. If you'd like to talk more about improving your look, please contact us today.
Call Dr. Conway today for your personal consultation
828.210.9333