What One Author Wishes She'd Known Before Her Rhinoplasty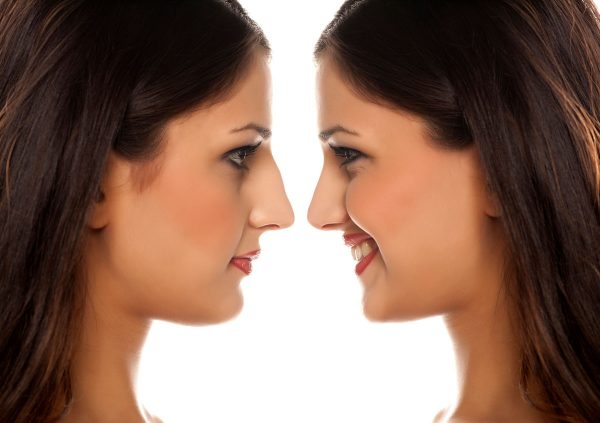 If you've been thinking about getting a new nose, chances are you've spent some time Googling your way through mounds of information on rhinoplasty surgery and recovery. While looking at before and after photos and FAQs are a great way to learn, it's also helpful to hear first-hand accounts from patients who've undergone a nose job themselves—and we've found a fantastic example.
In this article from Refinery 29, author Jacqueline Kilikita talks about why she chose to get a nose job as well as what surprised her about the experience. A couple of observations she made that are worth reiterating:
It takes time to get used to your new nose after rhinoplasty, so don't panic if you aren't comfortable with what you see at first.
Even if you love your new nose and it fits your natural features better than your old nose, it's still not the nose you've been accustomed to seeing your whole life, and that can be disconcerting.
Additionally, as we tell our Asheville nose surgery patients, normal post-operative swelling can takes months to go away completely—in fact, subtle changes are expected for up to a year. So, as your results takes shape, remember that you'll need to get used to seeing something different in the mirror. Be patient, and rest assured you're having a perfectly normal experience. In time, it'll be hard to remember that your nose was ever different.
Be prepared for your outlook to change, but not your whole life.
A running theme throughout this author's experience is that having a nose job made her happier with how she looked and more confident in her appearance, but it didn't change how others treated her or magically win her more friends. In fact, most people didn't even register that she had a different nose (which indicates a great result, by the way)! The takeaway here is that the only opinions that matter when you're considering rhinoplasty belong to you and your plastic surgeon. If it's what you want and your surgeon agrees rhinoplasty can safely achieve your goals, it shouldn't matter what anyone else thinks.
Do your research before choosing a rhinoplasty surgeon.
Regarding surgeon skill, the author really hit the nail on the head when she said this: "good plastic surgery should make it impossible to tell whether you've undergone a procedure at all." With rhinoplasty, it's especially critical to choose a plastic surgeon who is very experienced in nose surgery, as it is one of the most complex and difficult plastic surgery procedures to perform well. Always verify a potential surgeon's training and experience in the procedure, and look at plenty of before and after photos of his or her previous rhinoplasty patients when you visit for a consultation.
One note: the author's statement that "most surgeons will offer free revision surgery if you aren't 100% happy with the finished result," is not entirely accurate. While your surgeon may not charge you an additional surgeon's fee to revise a clear issue with your results, you most likely will be responsible for the additional operating room and anesthesia expenses, as those costs involve other providers. Minimize your chance for needing revisions by choosing a very experienced rhinoplasty surgeon.
Want all the details on rhinoplasty? Talk to an experienced professional.
While this article provides a very honest, realistic account of the author's rhinoplasty experience, every patient is different. The only way to know for sure whether or not nose surgery is right for you, and what results are possible, is to consult with a board certified plastic surgeon.
If you are considering rhinoplasty in Asheville, contact us! Dr. Donald Conway has over 20 years of experience performing rhinoplasty and will be happy to answer all of your questions about nose jobs in person, from "what is rhinoplasty recovery like?" to "does nose surgery hurt?" to "what will I look like after surgery?" We look forward to helping you have a nose you love!
Read the full article in Refinery 29 here.
Call Dr. Conway today for your personal consultation
828.210.9333