Should You Get a Cosmetic Procedure from Your Primary Care Doctor?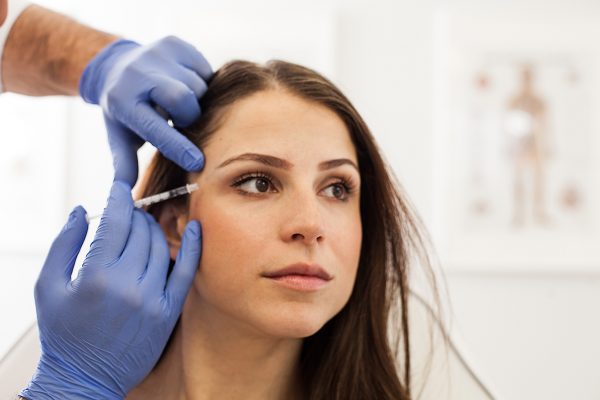 Over 17.7 million surgical and minimally-invasive cosmetic procedures were performed in the United States in 2018. The top two minimally-invasive cosmetic procedures were Botulinum Toxin Type A (Botox®, Dysport®, Xeomin®, and Jeuveau®) at 7.44 million and soft tissue fillers at 2.68 million. With a rise in demand for these cosmetic procedures, some primary care physicians are choosing to offer treatments at their practices.
While it may be convenient to visit a primary care doctor for certain cosmetic procedures instead of making an appointment with a plastic surgeon, it is important to have your injections performed by a medical provider who has experience and training in the safe use of cosmetic injectables and an eye for aesthetics.
Administering BOTOX requires specialized skill and technique to ensure an aesthetically pleasing result. Although it may be convenient to receive cosmetic treatments from a primary care doctor, they may not have had formal training in this procedure—nor do they have the sense of aesthetics that lead certain doctors to focus on cosmetic plastic surgery.
Why is a plastic surgeon more qualified to perform Botox?
Aesthetic plastic surgeons spend their careers focused on cosmetic procedures. Their approach to cosmetic surgery is artistic and includes noninvasive ways to make minor, subtle changes to their patients' appearance that improve their overall aesthetic.
How do you choose someone to perform a cosmetic procedure?
When deciding who should perform cosmetic surgery, you may already know it's important to do your research. While BOTOX is not surgery, it's still just as important to find a highly qualified provider. Compile a list of reputable, board-certified plastic surgeons and cosmetic medicine practitioners in the area and pay close attention to their credentials. Do they have the appropriate training in aesthetic medicine?
Don't choose a provider based on convenience or pricing alone.
Whoever you choose to perform your BOTOX treatment, make sure they have years of experience and the credentials to back it up. Your family doctor is a valuable resource for day to day health concerns, but it is worth seeking a specialist when you wish to have a cosmetic procedure of any kind, no matter how simple the treatment may seem. As an Asheville plastic surgeon, I've helped hundreds of patients feel more comfortable and confident through a variety of both minimally invasive and surgical cosmetic procedures. Contact my office to schedule a private consultation where we can discuss your concerns and explore your options.
Call Dr. Conway today for your personal consultation
828.210.9333