Do I Need to Wear a Mask to My Plastic Surgery Consult? Plus Answers to Important Questions About Cosmetic Surgery During COVID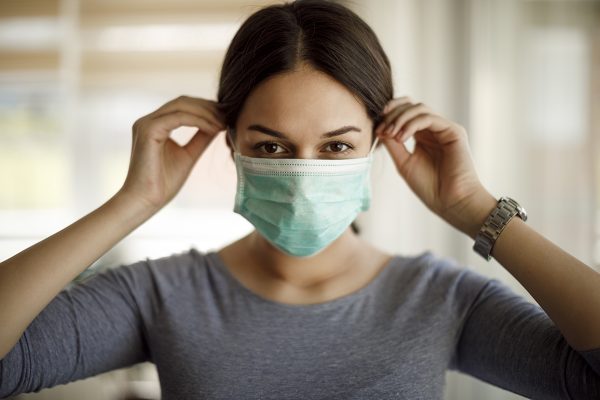 COVID-19 is still very much with us. How will that impact your visit to our Asheville-based Plastic Surgery office? Here are some answers to the most common questions we've received. If you don't see the answer you're looking for here please don't hesitate to call us at 828-210-9333 or email us.
Can I have a cosmetic procedure or plastic surgery in North Carolina during COVID-19?
Yes, at this time elective procedures are permitted in our state. That said, your experience might look different than usual as we follow additional protocols to keep patients, staff, and practitioners safe.
Are patients and staff pre-screened before entering the building?
Before any patients or staff come into our Ashville facility, we will take their temperatures and ask them to report on any symptoms such as cough, fever, loss of smell, or cold-like symptoms. We will also inquire about known exposure to anyone else with a COVID-19 diagnosis or symptoms.
What other precautions are you taking with your staff and medical personnel?
All staff, including administrative personnel, are required to wear masks in our facility, frequently wash and sanitize hands, and follow best practices for COVID avoidance. Medical personnel will also wear appropriate personal protective equipment (PPE) when interacting with patients in a clinical setting, including wearing masks, face shields, gloves, etc. Additionally, medical personnel always wear full surgical PPE during surgical procedures.
Do I need to wear a mask for my plastic surgery consult?
Yes. As of July Governor Cooper is mandating all North Carolina residents wear masks in public spaces as well as inside businesses. In alignment with this regulation as part of our practice's COVID-19 precautions, we ask that everyone coming for in-office visits wear a face covering. If part of your consultation or treatment requires you to take your mask off, we will let you know how best to do that. Additionally, you can find Buncombe County's guidelines and regulations here.
"Wearing a face covering is an easy thing to do that can make a huge impact for all of us. A major spike in cases would be catastrophic to the system." —Dennis Taylor, nurse, and President of the North Carolina Nurses Association.
We will also continue to offer virtual consultations. Please contact our patient coordinator Maria at 828-210-9333 or contact us online to schedule a consultation.
Can I bring someone with me to my appointment or surgical procedure?
At this time, we request that you not bring guests to your appointment (unless you're a patient who needs to be accompanied, i.e. a minor child or an elderly patient). If someone is driving you, they will be asked to remain in their car during your procedure. They may also choose to leave and return to the practice once you're ready to be picked up.
Do I need to be tested for COVID-19 before having plastic surgery?
At this time, we are having patients tested for Covid-19 prior to surgeries with general anesthesia in our operating rooms. If you have a procedure scheduled and experience any symptoms of illness in the weeks ahead, we ask you to notify us immediately.
Are you taking extra steps to clean your facility?
In addition to our existing protocols for cleaning and disinfecting our accredited facility, we are frequently sanitizing surfaces in our waiting rooms and other common spaces.
Safety is our priority
As all of us adjust to the precautions needed to prevent the spread of the coronavirus, we want to assure you that the safety and health of our patients and staff is our top priority.
If you're ready to schedule a consultation please or would like to book your procedure with Dr. Conway call us 828-210-9333. If you have any questions, we encourage you to contact us today. We look forward to safely serving you!
Call Dr. Conway today for your personal consultation
828.210.9333