7 Facts About Cosmetic Injectables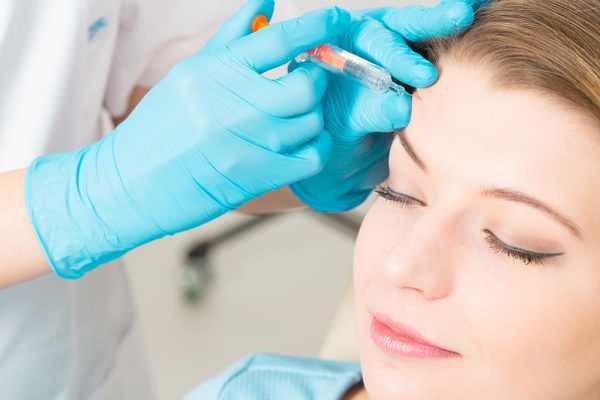 With just shy of 10 million treatments performed last year alone according to the American Society of Plastic Surgery (ASPS), it may seem like everyone around you is in the know about cosmetic injectables: BOTOX, Dysport, and fillers such as Juvederm, Restylane and Radiesse.
Injectable treatments are the most popular cosmetic procedures in the U.S. for good reason—they offer a quick, cost-effective and zero-downtime option to smooth wrinkles and plump and rejuvenate thinning features for many months. However, there are still plenty of folks who haven't tried injectables yet, and if you are among them, you might like to read these 7 injectable filler and BOTOX FAQs published by the Cleveland Clinic. They include answers to many of the questions our own Asheville BOTOX patients have before their first treatment.
For example, did you know that BOTOX is most effective for wrinkles formed by facial expressions (i.e. crow's feet or frown lines around your eyes), but it's not what we use for lines in the lower face? Dermal fillers are a far more suitable option for smoothing the area around the nose and mouth.
And of course, there's this bottom-line question: do patients like their results? (The answer is an overwhelming yes). Click here to read the full article.
One more injectables fact not to be overlooked: choose your provider wisely
If you're looking for where to get injectables in Asheville, your Google search is likely to turn up dozens of places. But just because BOTOX and fillers are offered on what seems like every corner does not mean you will get safe treatment—or the top-quality, natural results you want—by simply heading to the closest provider.
Excellent BOTOX and filler results require an experienced medical provider with extensive knowledge of facial anatomy and aging, as well as specific training in using the product you are receiving. A board certified plastic surgeon or a highly experienced registered nurse practicing under a plastic surgeon's supervision are most likely to meet these requirements.
Medical spas or salons staffed by less qualified providers present greater risk for subpar results. We advise patients to never get BOTOX at a place without an MD in charge. Only licensed physicians can obtain real, FDA approved injectable products, and unfortunately patients have suffered severe complications from unauthorized persons injecting unapproved substances.
Have more questions about BOTOX? We'll be happy to help.
Board certified plastic surgeon Dr. Donald Conway and our experienced team are dedicated to providing safe, proven plastic surgery and non-surgical treatments in Asheville. That includes keeping our patients informed about all of their options, so they can choose the best treatment for their needs and goals. If you are considering injectables to help take a few years off your appearance, you can learn more about BOTOX and our wide variety of fillers during a personal consultation. Call 828-210-9333 or contact us online today.
Call Dr. Conway today for your personal consultation
828.210.9333